Welcome to One Commercial Tool section, Microsoft's partner offer configurator.
With One Commercial Tool you can prepare offers for your customers for any Microsoft CSP solution. With a few clicks, you will be able to generate a customizable offer to your customer for Microsoft products and services and the different services that you as a partner can offer, among which:
Workplace modernization

Server modernization

Business Applications

Microsoft hardware and others

Partner Services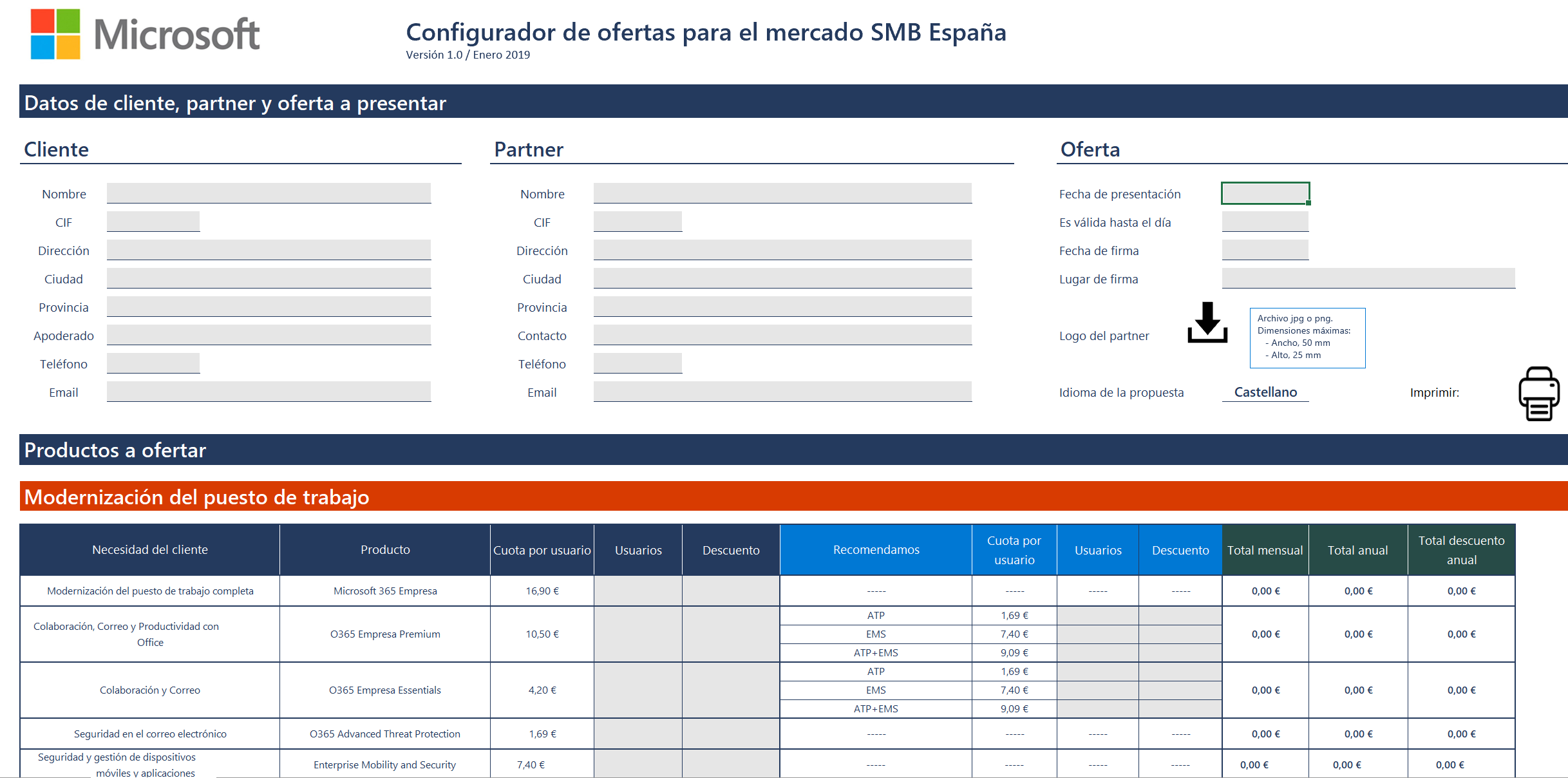 Download One Commercial Tool
Under this section you will find One Commercial Tool that we will update once a month.